Adapting to the changing needs of its customers in the new normal, the Jollibee Group has opened its first cloud kitchen in Singapore last August 10, 2020, for its Jollibee brand. Cloud kitchens are unmarked food production and delivery hubs without any dine-in facility in discreet and lower rent urban locations.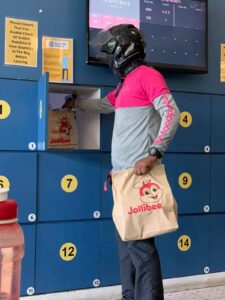 The opening of Jollibee Singapore's inaugural cloud kitchen comes as demand for its food delivery continues to grow significantly. The business contribution of Jollibee Singapore's Delivery has more than quadrupled compared to last year – from 10% in 2019 to 45% in 2020.
"As cloud kitchens roll out, we will be able to reach more consumers and fulfill more orders. The Jollibee Group is able to expand more quickly and cost-efficiently through this innovative store model, while maintaining the same safety and quality standards of our food," said Ernesto Tanmantiong, Chief Executive Officer of the Jollibee Group.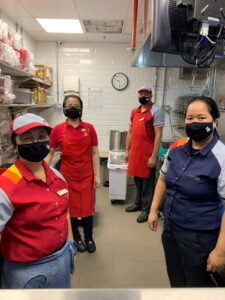 The cloud kitchen in Singapore is the third cloud kitchen to open in the Jollibee Group, with more slated to open soon. Cloud kitchens are part of the Jollibee Group's overall transformation strategy to adapt to new customer habits and meet the continued strong demand for delivery amid the pandemic.
Jollibee Group has opened its very first cloud kitchen in UAE last March, which continues  to outperform targets. In the US, its recently opened cloud kitchen in Chicago's bustling River North neighborhood was also well-received.
Tampines is a residential area in the region of Tanah Merah located in the East Region of Singapore. The Jollibee cloud kitchen in Singapore is open from 10 am to 8 pm.