Former actress Andi Eigenmann showed that being a mom is never a hindrance to getting a fit body as she shared her wellness journey on social media.
Andi, a 32-year-old former actress and mother of three, posted a photo of her toned body on her Instagram account that wowed many netizens and celebrities.
Being a mom and being away from the entertainment industry for years, changes to her lifestyle and body are inevitable.
Back then, Andi had experienced negative comments about her body that she had previously addressed. She had opened up and said that she felt so insecure with all the changes she had gone through while taking care of her family.
But the actress did not stop working towards her fitness goal, which made her viewers proud of her.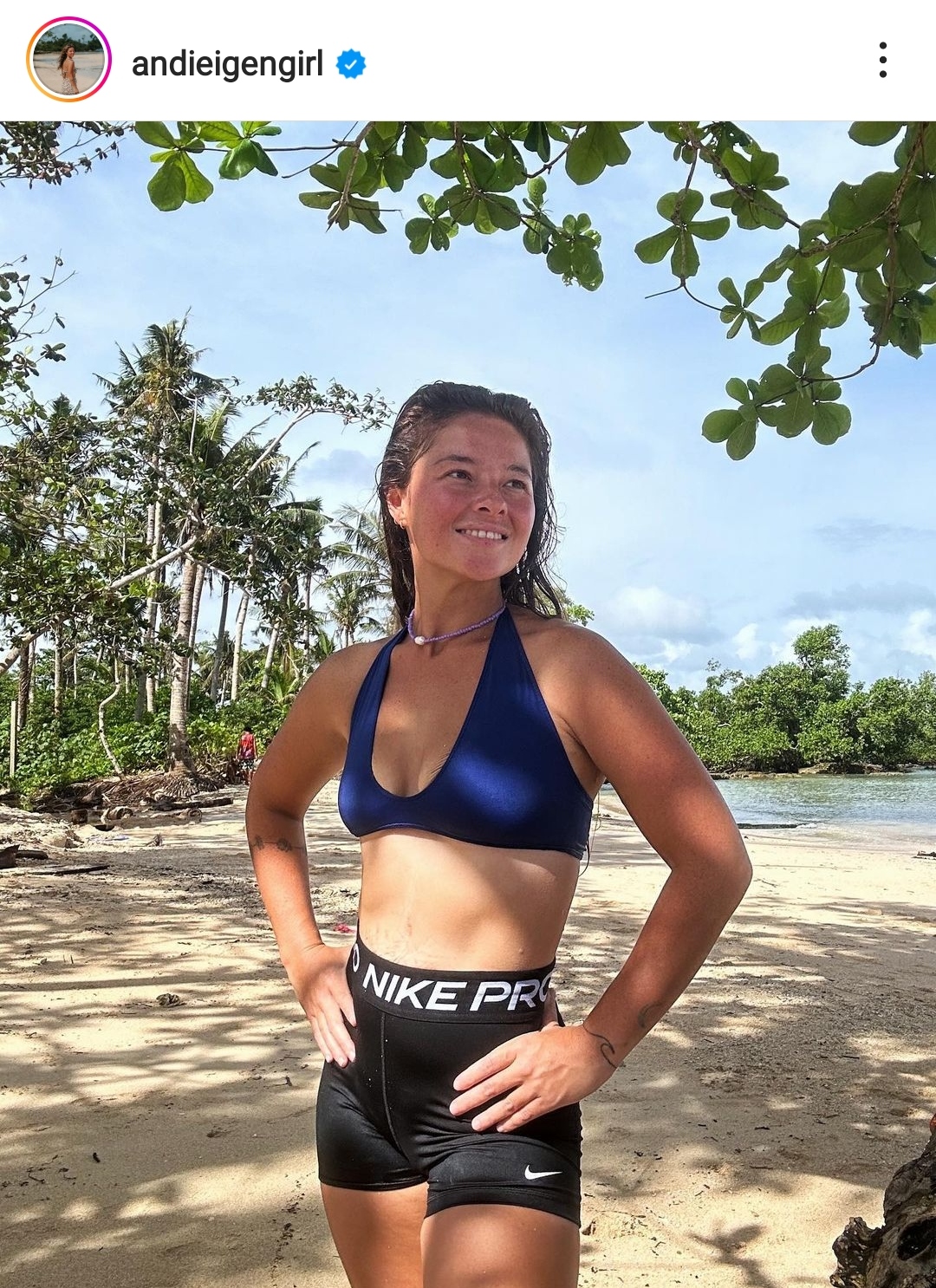 "Enjoying the journey towards wellness, keeping in mind that a healthy self is all about balance." she said. She also disclosed that it is really important to take care of one's body as it affects not just the physical health.
"I'm happy to make it a duty to care for my body because as I grow older, I've found that when I take good care of my physical health (inside and out), it spills over into other aspects of my being that are, in hindsight, more of a priority to me." she added.
The post gained reactions and comments from fellow local celebrities such as Ann Curtis, Rica Peralejo, Bea Alonzo, Janine Gutierrez, and Jessy Mendiola, who expressed their admiration for Andi's healthier lifestyle.
The actress residing on Siargao Island even ends her caption in the hope that she inspires others to have their own wellness journey.
"A good tip to begin, keep a good mindset and lay-out your priorities to allow yourself to stay in this for the long run. Jumping into things can often lead to exhaustion early on. Hope you will be inspired to join me in this too!"
Photo Credit:
https://www.instagram.com/andieigengirl/