The Securities and Exchange Commission (SEC) has officially started its nationwide roadshow that seeks to bring capital market closer and more accessible to micro, small and medium enterprises (MSMEs).
More than a hundred owners and executives of MSMEs gathered at the Pinnacle Hotel in Davao City yesterday, February 15, 2023, for the start of the SEC Roadshow on Capital Market Formation for MSMEs and Start-ups.
Attendees included companies, national government agecies such as the Mindanao Development Authority (MinDA) and Department of Trade and Industry (DTI)-Region 11, as well as local government units, including the province of Cotabato.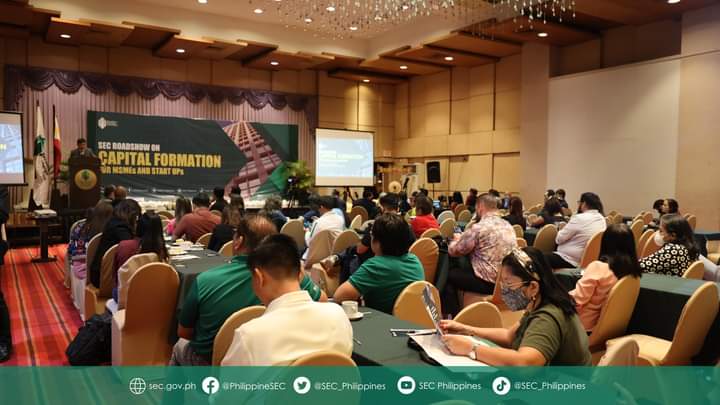 The initiative is in line with President Ferdinand R. Marcos Jr.'s thrust to provide different financing options for MSMEs, given their further potential to contribute to the Philippine economy.
The MSME network currently accounts for 99.5% of total businesses in the country. It hires 63% of the local workforce and constitutes 25% of the country's exports.
The Commission will be bringing its monthly roadshow to other areas in the country including Cebu, Cagayan de Oro, Zamboanga, Bacolod, Legaspi, Iloilo, Tarlac, Baguio, the CALABARZON region and Metro Manila for the rest the year.