After the successful PUBG MOBILE x JUJUTSU KAISEN crossover, PUBG MOBILE's 2022 has many more exciting things in store for its fans. While there are rumors about PUBG MOBILE's future content, here are some of the things we predict to see in our beloved game: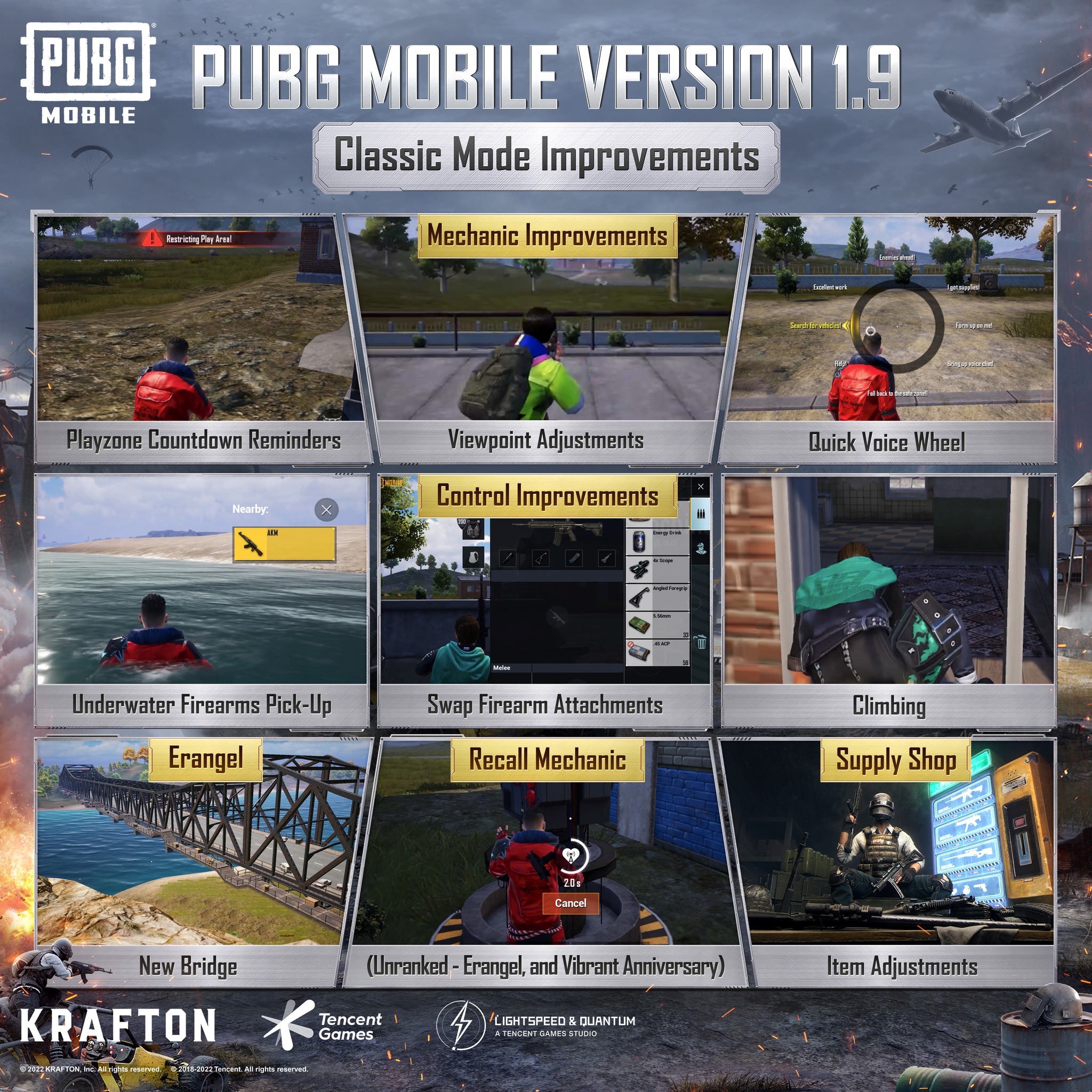 The Newest Update
Expect the 1.9 Update to hit the game soon, featuring a new Royal Pass, map adjustments, a new racing game mode, and weapons. Another thing the update will bring is a couple of colorful modes into the game. Imagine skydiving into a colorful aerial battlefield and transforming into a player with expanding headgear and floating!
Air Battlefield
After a hit from the enemy, your headgear may expand and float in the air. Once eliminated, you may return to the Battle Royale (BR) battlefield again.
If a teammate hits you, the headgear will shrink, and you continue gameplay as you return to the ground.
You only have five minutes after the battle commences to experience the colorful aerial battlefield that disappears, so hurry!
Colorful Birth Island
Players can use four different colored balls to dye the central building in their favorite color.
Birth Island players throw colored balls of different colors and summon four giant statues representing strategy, courage, cooperation, and calmness. Then they can trigger the unique performance of themed gameplay!
After the cursed battlefield from the JUJUTSU KAISEN crossover, PUBG MOBILE gets a happy makeover for this patch.
Tagalog Voice Pack
We Filipinos love their mobile games, and with the country as one of the highest player bases in the world, Tencent is giving back to their fans with a proper homage through PUBG MOBILE. Rumor has it that the Tagalog Voice Pack will drop, voiced by one-half of the famous Moymoy Palaboy duo! What lines will we hear from a mainstream celebrity in the game?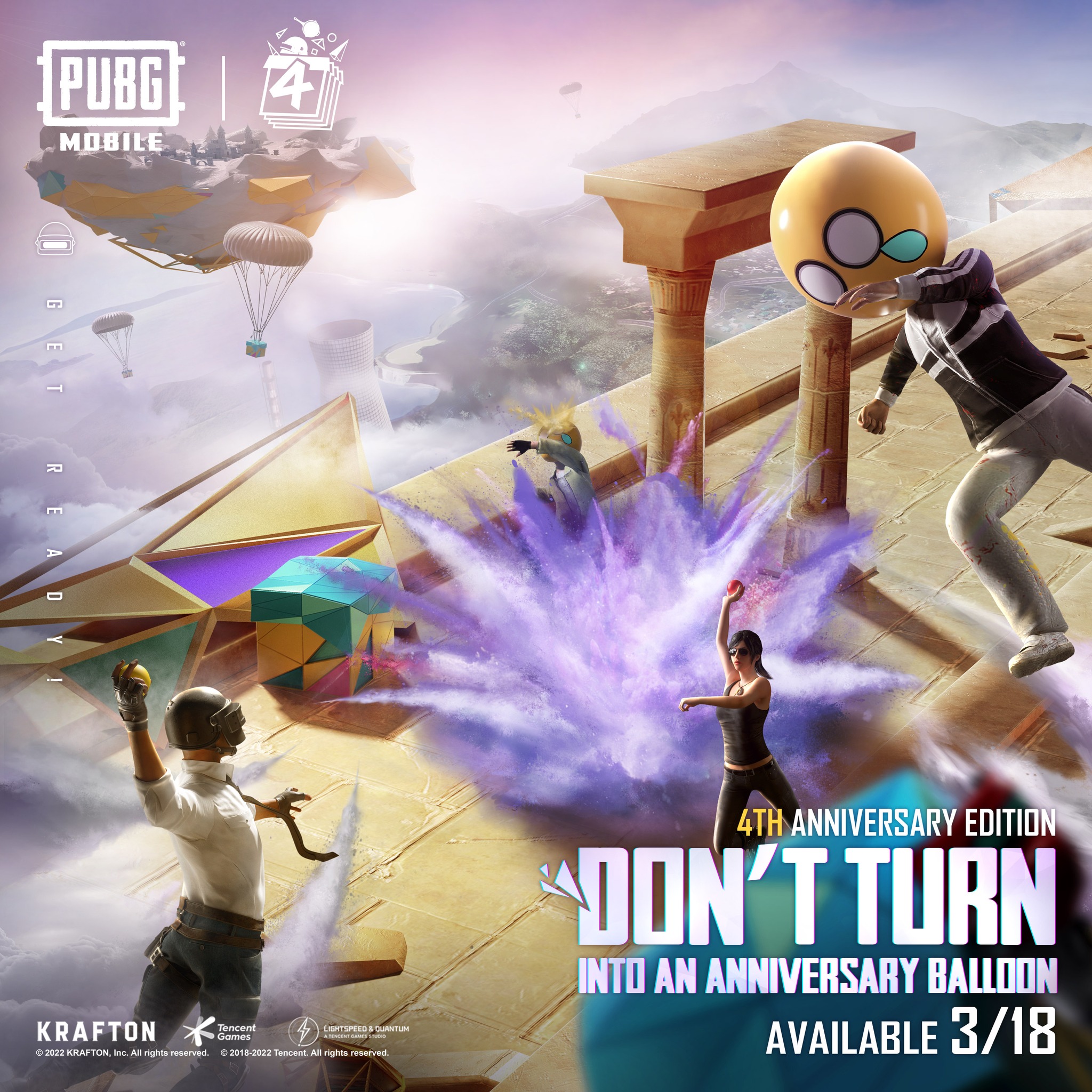 Anniversary Pop-Up Crates
PUBG MOBILE may also be gearing up to launch Pop-Up Crates all over the Philippines. Could this be related to the upcoming fourth anniversary of the game since its launch? Keep your eyes peeled for colorful crates with a Shoot Zone, a Score Zone, and a Strike Zone. Who knows, you might win prizes courtesy of PUBG MOBILE!
What are you most looking forward to out of these or what would you like to see come to PUBG MOBILE?