The management and employees of Sun Life Grepa Financial, Inc. (Sun Life Grepa) recently donated over 700 food packs to frontline health workers of Makati Medical Center and Ospital ng Maynila. This is part of the company's continuing support in the fight against the COVID-19 pandemic.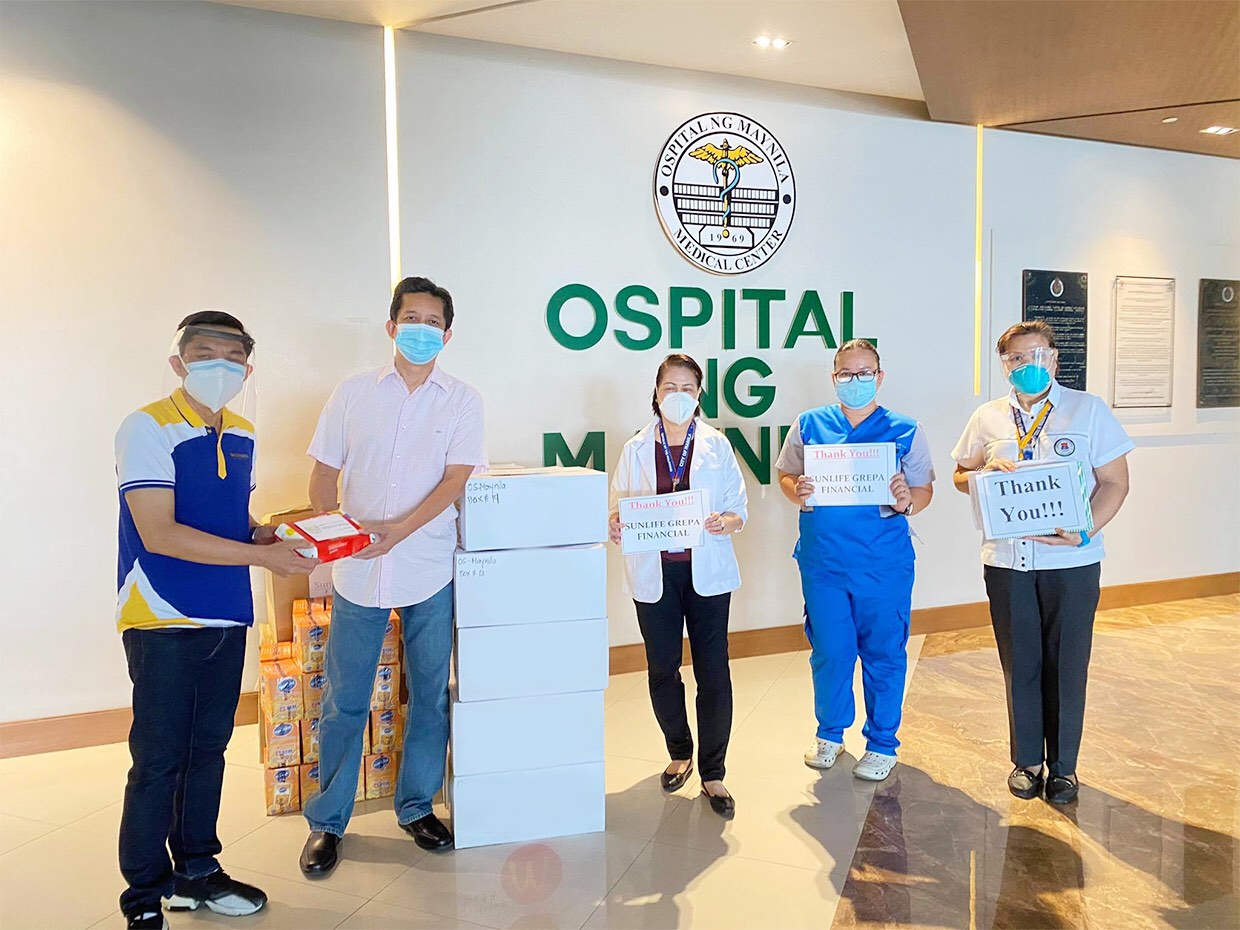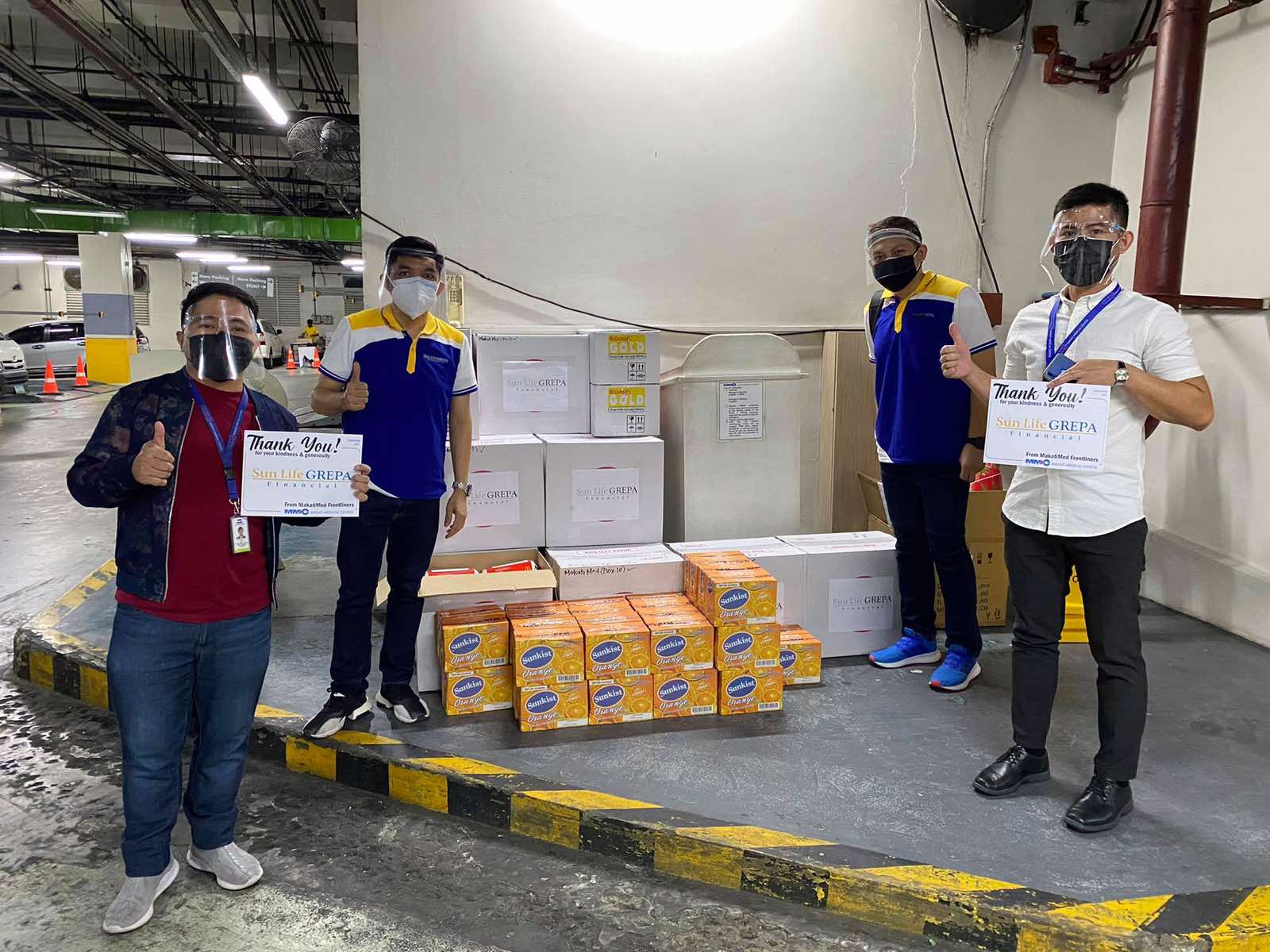 Makati Medical Center Employee Management Manager Delilah Santos, Service Operations Officer Peter Dumanig and Pastoral Coordinator Dante Villanueva received the food donation from Sun Life Grepa Employee Relations Manager Melvin Panganiban and Grepalife Medical Center Diagnostics Supervisor Bonifacio Bartolo. While in Ospital ng Maynila (OM), food packs were turned over to its Medical Director, Dr. Karl Oliver Laqui and Chief Nurse Asuncion Balisado.
"Our medical frontliners need everyone's support now more than ever," Sun Life Grepa President Richard S. Lim said. "This small act is our way to express our appreciation and thanks for their dedication, sacrifice and service to all our fellow Filipinos. We are more than grateful for everything they have done for our country," Lim added.
To learn more about Sun Life Grepa, visit www.sunlifegrepa.com