Sun Life Philippines has officially been certified as a Great Place to Work™ after 86% of its employees affirmed in a recent survey that the financial services company provides an overall great employee experience.
The employee survey was conducted independently by Great Place to Work®, the global authority on workplace culture.
- Advertisement (300x250) -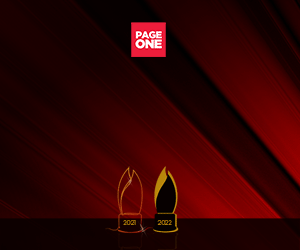 Results show that 92% of employees feel that they are treated fairly regardless of their race, 93% feel they are treated fairly regardless of their gender, and 94% feel that they are treated fairly regardless of their sexual orientation. Meanwhile, 93% deemed Sun Life as a physically safe place to work.
"Sun Life is not just after providing the best experience for our clients. We also want the best possible experience for our employees as they grow their careers with us," Sun Life Philippines Chief Human Resources Officer Yahmin Mattison said. "This is why we strive to ensure that our workplace culture is not only engaging, but also nurturing, empowering, and inclusive."
Confidence in the management was also expressed, with 91% of respondents agreeing that they are competent at running the business and 92% saying that management is honest and ethical in its business practices.
Moreover, 92% said are proud to tell others that they work in Sun Life.
"These results tell us that there is a high level of trust within our community," Sun Life Philippines CEO & Country Head Benedict Sison said. "The feeling is mutual. Sun Life would not be where it is today if not for our employees. They are our greatest asset, and we will continue to put their wellbeing as one of our top priorities."
Sun Life continues to welcome talents looking for a workplace that will allow them to harness their full potential. Those interested in joining the company as an employee may visit https://sunlife.co/BecomeAnEmployee, while those eager to become an advisor may visit https://sunlife.co/BecomeAnAdvisor. Information and updates about the company are also available via @SunLifePH on Facebook, Instagram, and Twitter, and on Linkedin via https://sunlife.co/Linkedin.
For more information on Sun Life's Great Place to Work certification, check out this page.