Intensifying efforts and strengthening collaborations to provide decent housing for low-income families, Habitat for Humanity Philippines signed a memorandum of agreement (MOA) with the Department of Human Settlements and Urban Development (DHSUD) and housing partners under the government's Pambansang Pabahay Para Sa Pilipino (4PH) Program last January 30 in Valenzuela City.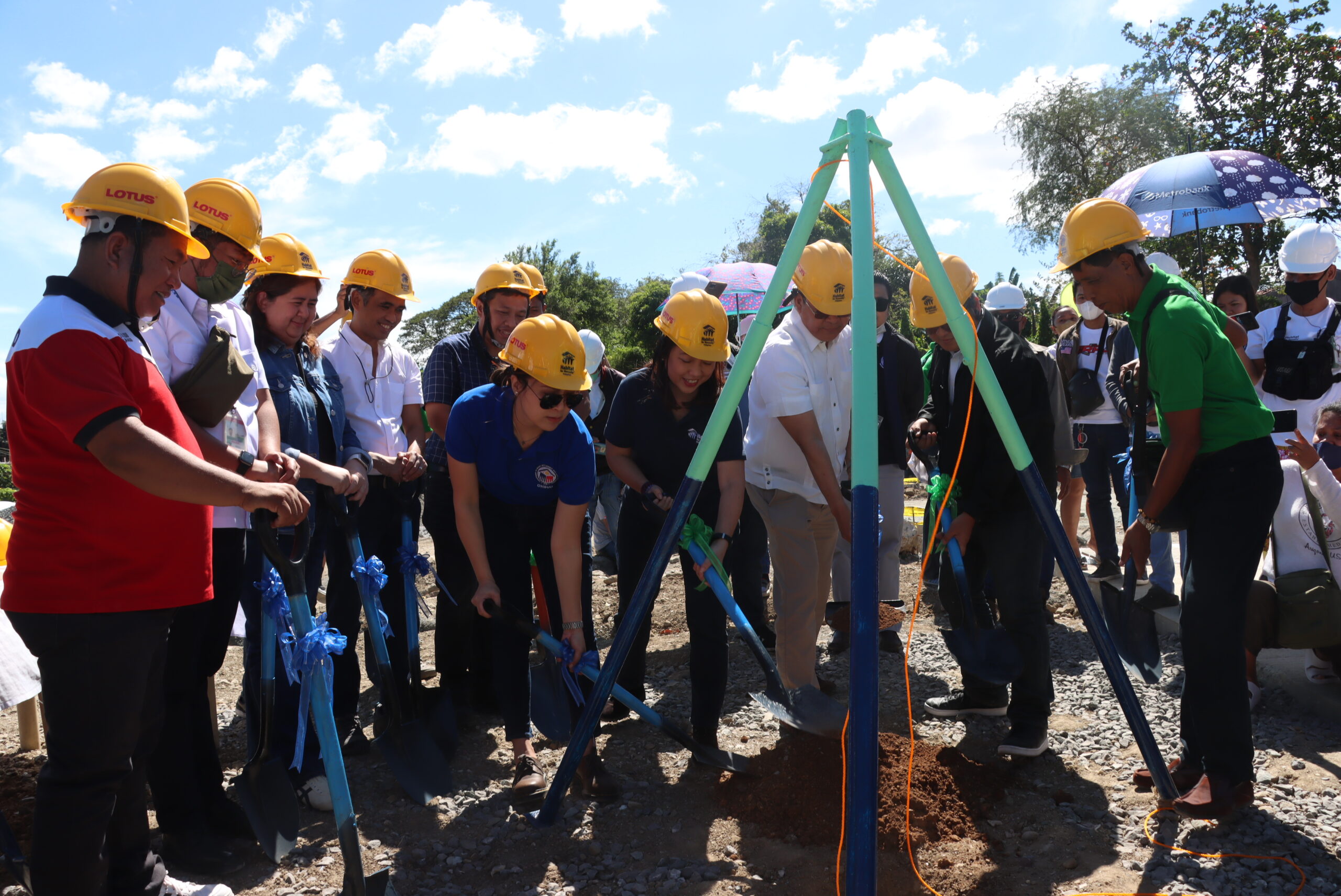 Together with BellaVita Land Corporation and the Bignay-Maunlad Homeowners Association, the partnership was sealed for the Bignay-Maunlad Socialized Housing Project – an in-city resettlement program under 4PH, contributing to the government's goal of building 1 million housing units a year from 2023 to 2028.
DHSUD Undersecretary Garry de Guzman said that the government's 4PH Program aims to help the less fortunate have their own homes by 2028. "When these homeless Filipinos are given their own homes, their dignity will be increased, and they will not miss paying their mortgages. Our partnership with Habitat and Bellavita has made the mortgages lower, so you can pay them much faster," de Guzman said, adding, "We will speed up the processes and decisions for projects like the Bignay-Maunlad Socialized Housing Project."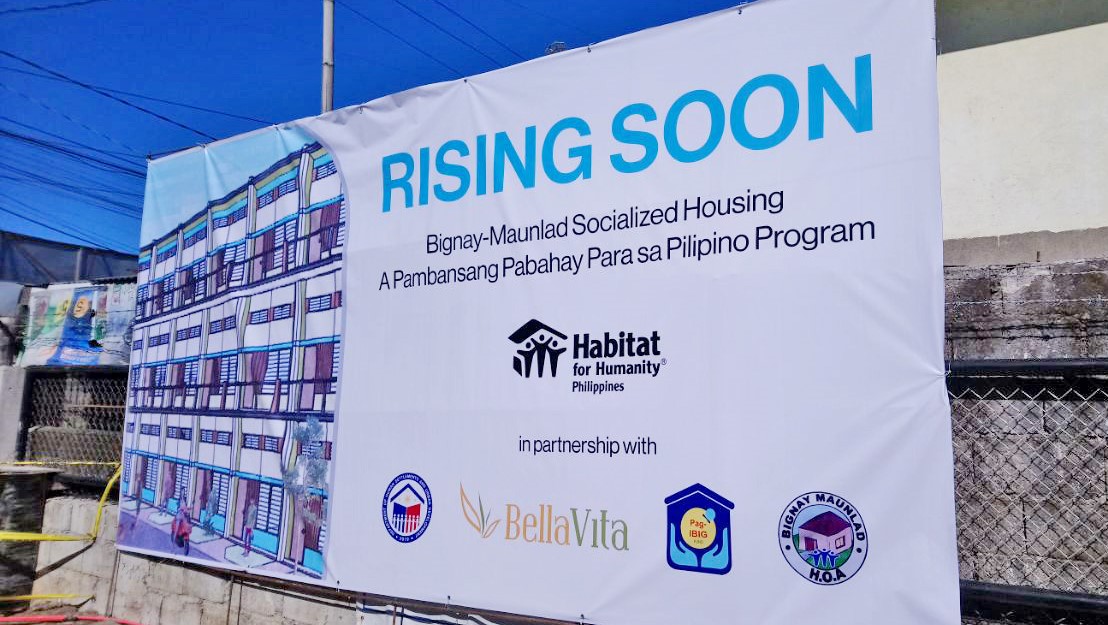 Habitat Philippines' Bignay-Maunlad Socialized Housing Project targets to provide decent, affordable homes and a sustainable community to 334 formal and informal low-income families in Valenzuela City. The housing design features a mix of 70 row-house units and 264 units in three-story medium-rise buildings. Following the MOA signing, a groundbreaking ceremony witnessed by future homeowners was also conducted in Barangay Bignay.
"We believe that a housing project will not be affordable if not for the help of partnerships with the government, the homeowners, and the private sector. We also believe that the first 'P' should always be people as we will build houses with them and for them," Habitat Philippines Chief Executive Officer Mardi Mapa-Suplido said, referring to the importance of 'people' in the 4P approach or the 'public private people partnerships.'
On the other hand, Regalado Carlos, Jr., Member of Habitat Philippines' National Board of Trustees, said that Habitat, along with its partners, "does not only envision to give the community a building structure, but decent homes for the families to live in."
"We will do our best, with the help of God, to build these houses in accordance with the highest quality that we can afford to do. We, at Habitat, believe that development comes from the relationship with God," Carlos emphasized.
Meanwhile, BellaVita Land Corporation, the real estate partner of Habitat Philippines in the Bignay-Maunlad Socialized Housing Project, also expressed enthusiasm on seeing the future community that will be formed. "These houses will not only be beneficial to the families who will receive them, but also for the next generations that will come," said Gilbert Ramos, BellaVita's Deputy Chief Operating Officer, adding, "We would like to thank Habitat for Humanity Philippines, DHSUD, Pag-IBIG Fund, and the Bignay-Maunlad Homeowners Association for choosing BellaVita to be a part of this partnership, which aims to bring to reality the dream of each Filipino family – their own place they can call home."
Led by the homeowners association (HOA), the Bignay-Maunlad Socialized Housing Project was officially launched in December 2019 through a MOA signing with BellaVita. The project is envisioned to have community facilities such as a multipurpose center and a child development center. Green open spaces will also be devoted to increasing community mobility and fostering harmony among homeowners. However, the pandemic has caused delays.
One of the goals of the partnership is to help fast-track project accreditation, permits, and house construction as the project finally comes to fruition. Bignay-Maunlad HOA President Rey Bautista recalled their decade-long journey to realizing their dream of having their own homes.
"The COVID-19 pandemic brought so many challenges to our association in the past two years. But we remained steadfast. Despite the hardships, we continued to strive and process all the documents and certifications needed for the housing project," said Bautista, adding, "We are truly grateful because this is such a memorable experience. This project is a huge help for all of us. When we finally have our own homes, we will no longer rent a place or worry about demolitions. To all our partners, we hope that you'll be able to help more people like us."
As of writing, the site development for the Bignay-Maunlad Socialized Housing Project is 75% complete, with roadworks in full swing. Habitat Philippines targets to start house construction in March this year.