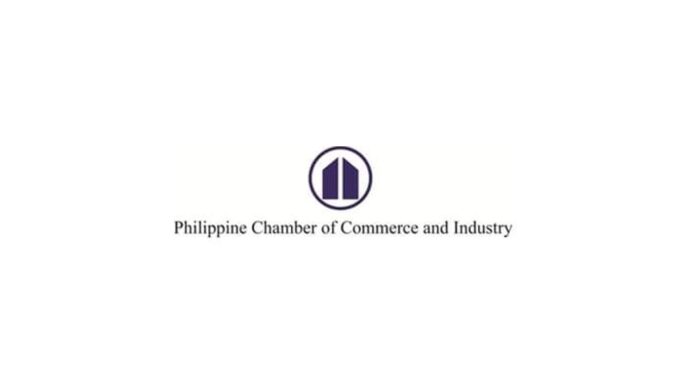 The Philippine Chamber of Commerce and Industry (PCCI), the recognized voice of business in the country assured President-elect Ferdinand Marcos Jr., of its full support and cooperation as he officially assumes office on 12nn of June 30.
At the same time, the PCCI welcomed Marcos Jr.'s decision to personally oversee and be at the helm of the Department of Agriculture (DA) to show his leadership and commitment to provide utmost priority to the agriculture sector.
PCCI President George T. Barcelon, in a statement, congratulated the new president for his overwhelming win in the May 2022 national elections and assured him of the full support from the business community as he takes on the crucial role of leading the country for the next several years.
"The business community will lend its full support and cooperation to the new government. We definitely recognize the need for us to unite and rally behind President-elect Marcos in order to accelerate the country's recovery and growth momentum," Barcelon said, noting that the incoming president will have to face several policy issues, critical of which is the bourgeoning debts, as a result of the two-year global pandemic.
Barcelon stressed that the new government should focus on harnessing and developing key sectors that have huge beneficial impact on the economy particularly in terms of employment, which include agriculture, manufacturing, tourism, and infrastructure.
He also expressed optimism on the recent pronouncement of Marcos Jr. to assume the DA post. "This is a truly a confidence-building measure that under his leadership, agriculture will finally be given the long-overdue attention it needs as a sector that is crucial and foundational part of our country's economic transformation," Barcelon added.
For this part, PCCI Agriculture Committee Chair Paul Cuyegkeng said that the decision of President-elect Marcos to take on the DA portfolio is a "bold move and one that shows strong leadership."
Cuyegkeng said that the President's decision to concurrently assume DA shows his decisiveness to fix the bureaucracy to improve its performance and anticipates the impact of the global events such as the immediate food crisis due to the Russian-Ukraine war and Thailand and Vietnamese curtailing their rice exports.
"Both require strong hands-on leadership. The President has prioritized agriculture, which he considers a critical and foundational part of our economic transformation," he added.
Cuyegkeng hopes that the Marcos Jr. will consider setting up a long-term institutionalized Agricultural Policy with an overall consistent master plan that aims to implement:
Self-sufficiency in food;
An agro-industrial base for processed agricultural products for both domestic and export markets; and,
Export of fresh agri products with a  competitive advantage.
The PCCI Agriculture Committee prepared a policy paper for the incoming administration, highlighting among others, the need to increase DA's budget and the appointment of competent and knowledgeable officials based on meritocracy and track record.