EMS Group of Companies Chairman and CEO Perry Ferrer is leading this year's 48th Philippine Business Conference and Expo (PBC&E), the biggest business conference in the country, organized by the Philippine Chamber of Commerce and Industry (PCCI), to be held at the Manila Hotel.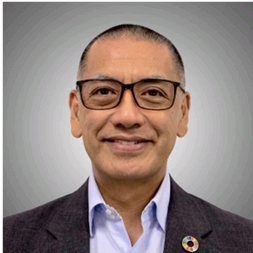 In an executive session, the PCCI Board unanimously voted Ferrer, who heads PCCI's Digital Innovation and Science and Technology Committee.
"I am honored with the appointment and excited at the same time to lead this prestigious event. This will be the first time in two years that we will be doing it again face to face. As the recognized voice of business in the country, PCCI is taking the lead in spreading the good news, and as our theme suggests that the Philippines is now open and ready for business,"
The PBC&E is PCCI's annual business event that serves as a venue for policymakers, business leaders, diplomats, academe, and MSMEs to meet and discuss issues and come up with policy recommendations to help create a business environment that is sustainable and resilient.
Ferrer has been in the semiconductor industry for almost two decades. His company is engaged in providing semiconductor engineering and electronic assembly services. He is also a board member of several business organizations such as Treasurer of Semiconductor and Electronics Industries in the Philippines, Inc. (SEIPI), Trustee for Electronic Sector of Philippine Exporters Confederation Inc. (PhilExport), and Trustee of Philippine-Japan Economic Cooperation Committee, Inc. (PHILJEC).
This year's 48th PBC&E will look at how the new government will build on reform measures to strengthen the country's economic gains, solidify its leadership position in the ASEAN region and make a real difference to the economy and the Filipino people.
The conference will feature interesting sessions with the economic managers and other members of the cabinet of the incoming government.