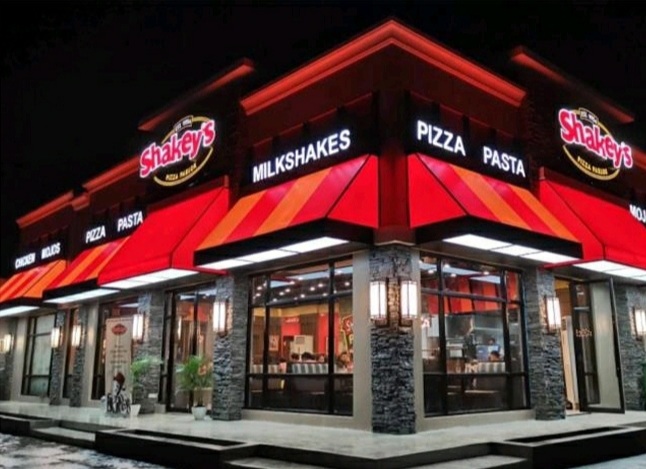 Shakey's Pizza Asia Ventures, Inc. (PSE:PIZZA) opened its 310th store, a stand-alone Shakey's Pizza outlet, in November, a move to double down on store expansion in preparation for Philippines' reopening.
Early in the year, PIZZA set its sights on opening 30 net new stores in 2021 as it kickstarted its network expansion program. The 310th outlet represents the 31st store that the Company has opened thus far, exceeding its initial commitment.
Vicente Gregorio, PIZZA's President and Chief Executive Officer, said, "A Philippine reopening is within eyeshot. Vaccination is ramping up. Restrictions are easing. Families and their children are out and about."
He continued, "Shakey's, with its strong balance sheet and healthy cash generation, is in a good position to accelerate our store expansion program. We are fully prepared to accommodate the resurgence of the Filipino consumer."
The latest Shakey's Pizza outlet opened its doors in Sorsogon City, a vibrant city in the Bicol region and a popular tourist spot in the country. PIZZA has been expanding its footprint outside of Metro Manila through a strong roster of franchisees, a strategy to widen its reach and grow its customer base.
Another restaurant brand under PIZZA that has been aggressively expanding its network is Peri-Peri Charcoal Chicken. Since its acquisition in 2019, PIZZA has more than doubled the store network of Peri-Peri, recently opening its 48th store in Glorietta, a popular mall in Metro Manila.
PIZZA also opened the first independent R&B milk tea store in the Philippines — the very first drive-through milk tea store in the country. R&B is a Singaporean milk tea brand, which PIZZA brought to the Philippines in 2020. The brand has been rolled out in more than half of Shakey's and Peri-Peri's outlets.
According to Gregorio, all new stores are profitable and are expected to deliver fast payback.
"We have made strategic pivots in our store formats. If anything, this pandemic has taught us how to operate better and more efficiently. The cost discipline that we have learned these past eighteen and half months is being applied to all the new stores we're building," said Gregorio.
He added, "We look forward to continuing on this road to recovery. We are expecting PIZZA to return to profitability by year end, especially with the holiday season looking bright, and, if all goes well after the holidays, we hope to go on full throttle entering 2022."