Sun Pera-Aralan, the financial management program of Sun Life Financial-Philippines Foundation, Inc. (Sun Life Foundation) for public school teachers, was recognized as Outstanding Corporate Social Responsibility Project in Financial Inclusion in CSR Guild Awards organized by the League of Corporate Foundations.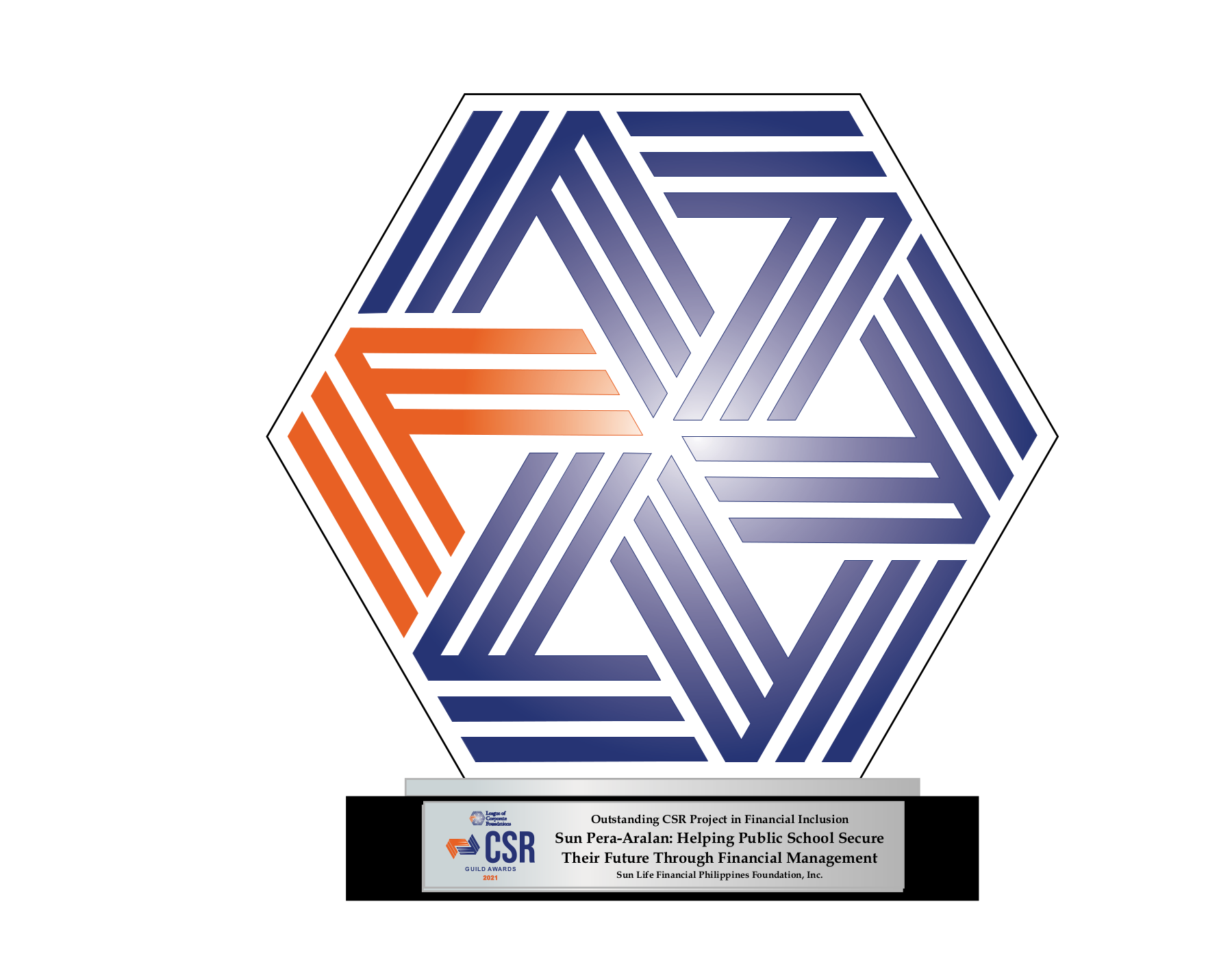 "We are truly humbled and grateful for the honor, as it represents the impact of our efforts in helping our teachers have a financially brighter tomorrow," says Benedict Sison, CEO of Sun Life Philippines and Chairman of Sun Life Foundation. "Our teachers play a big role in molding our children's tomorrow, and this is our little way of giving back to them for all their efforts and dedication."
Launched in 2019 in collaboration with AHA! Behavioral Design Inc., Sun Pera-Aralan utilizes behavioral design to promote and develop positive and practical daily money habits that do not disrupt the teacher's routine and workload. Since its inception in 2019, the program has helped over 34,171 teachers to stretch their salary until the next payday and gradually lessen indebtedness. It was initially launched in public schools in Muntinlupa, Paranaque, Makati, and Malabon; and is currently running in Manila, Marikina, and Quezon City.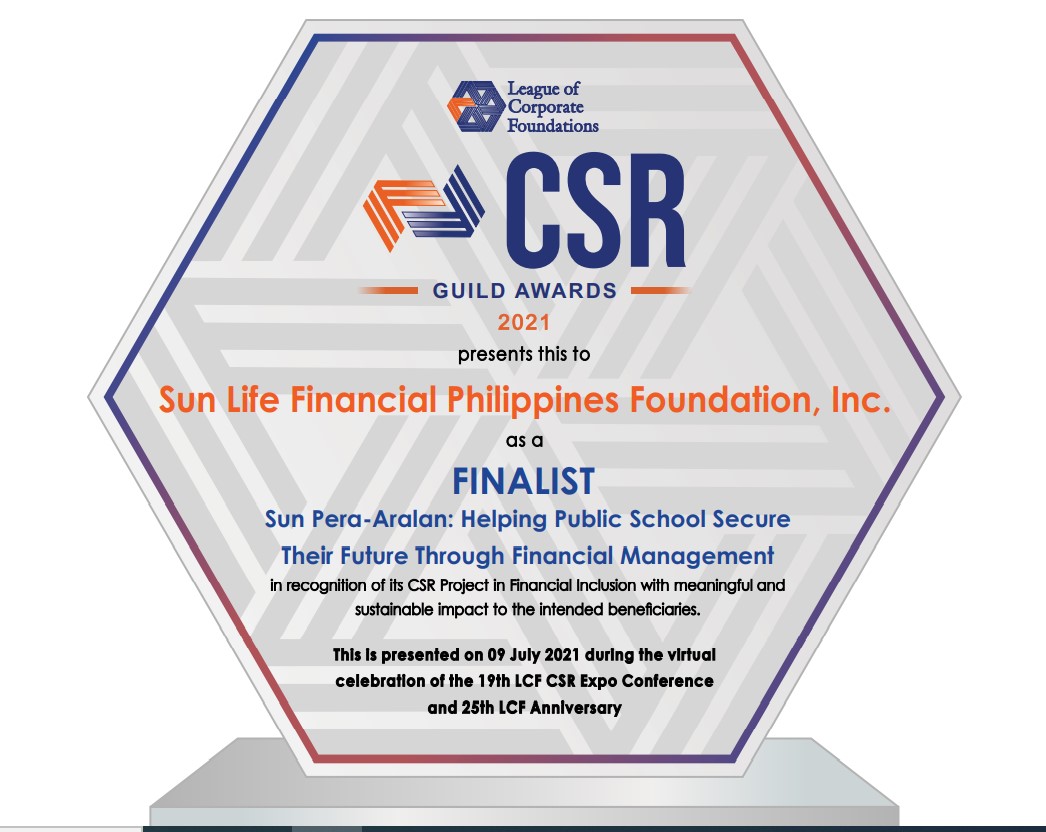 Earlier this year, Sun Pera-Aralan was honored with the First Gawad Kaagapay Award for Financial Literacy by the Quezon City Schools Division Office of the Department of Education and an Award of Excellence in the Philippine Quill Excellence Awards.
Sun Life Foundation is the philanthropic arm of Sun Life Philippines.