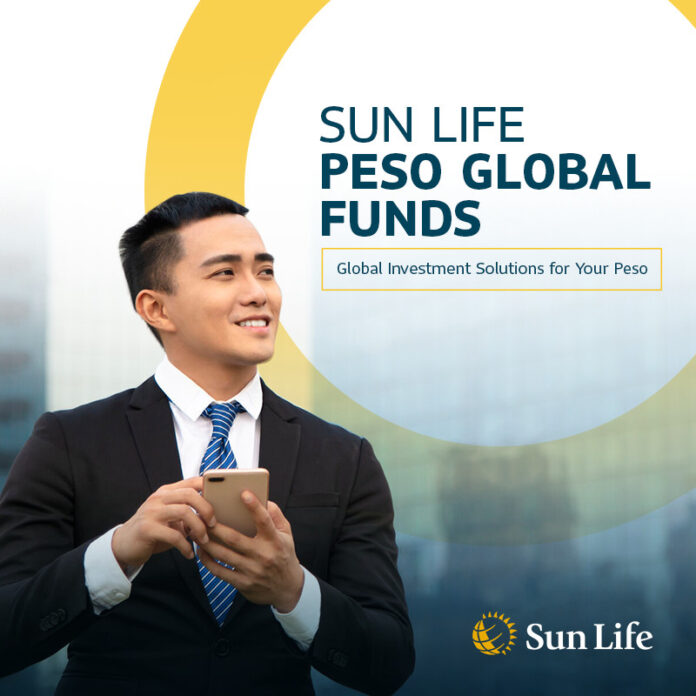 Filipinos who need insurance protection and are looking for an opportunity to maximize their Peso can now tap US dollar-denominated financial assets through Sun Life of Canada (Philippines), Inc.'s latest fund offering, the Peso Global Funds. It is available in three variants:
Peso Global Income Fund,
Peso Global Growth Fund, and the
Peso Global Opportunity Fund.
The Peso Global Funds are available as fund options to any Sun Life Peso-denominated investment-linked insurance plans that provide coverage until age 88 or 100, depending on the plan chosen.
Operating as a fund-of-funds, the Peso premiums will be converted into US dollars and will be invested in high-quality fixed income-centric, equity-centric, and multi-asset global funds.
"These Funds are for Filipinos who would like to take their Peso asset's earning power to the next level," Sun Life of Canada (Philippines), Inc. President Alex Narciso said. "It is suitable for those who have long-term wealth accumulation goals such as preparing for retirement."
The Funds will be actively managed by Sun Life's expert fund managers who will swiftly reallocate assets from time to time to take advantage of market opportunities to ensure that they provide the best possible returns.
"Across the local industry, there really is a shortage of products that allow clients to invest outside the Philippines. The launch of the peso versions of our global fund suite will allow our clients to diversify their financial assets without the inconvenience of having to exchange their Peso," Sun Life of Canada (Philippines), Inc. Investments Head Ivan Corcuera said. "These fund options also leverage on existing strategies and allow clients to participate in the post-pandemic economic recovery."
Those who want to know more about the Peso Global Funds and other Sun Life insurance products and investment solutions, can consult their respective Sun Life Advisor or connect with one via bit.ly/advisormatch. For other inquiries, call Sun Life Client Care at 8849-9888 or visit sunlife.com.ph for more information.