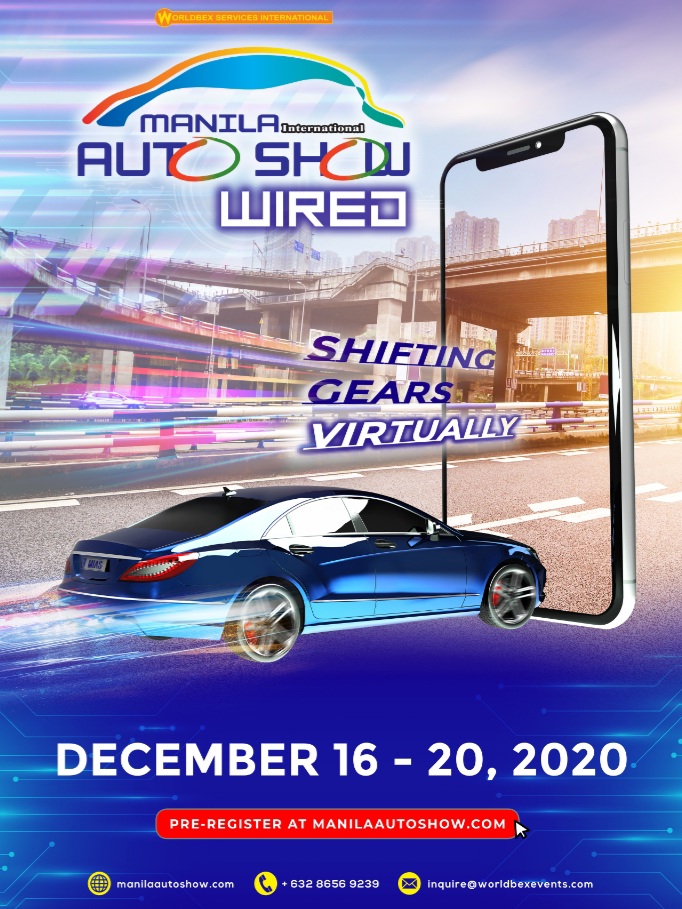 The Manila International Auto Show (MIAS) remains to be the most anticipated motoring and driving event in the country. MIAS consistently gathers more than 200,000 visitors across the country every year boosted by strong participation from almost 1,000 partner brands and associations. This 2020, MIAS will shift gears as it takes a detour to the virtual realm as it introduces MIAS WIRED, an online event that is set on December 16-20, 2020.
MIAS WIRED will bring some of its trade show counterparts highlight events to a more accessible and dynamic channel as it launches an interactive platform where brands and enthusiasts can experience the same excitement MIAS delivers.
What can we look forward to for the first MIAS WIRED?
Check the latest car models which will conquer the road soon
Get an insider's access to the car showrooms at the comfort of your own space.
Know the latest innovations and newest automotive trends
Meet possible partners and network in the automotive industry
Watch some activities and engagements designed for the car enthusiasts
As we gear towards the new normal in staging events, the support of the biggest brands in the local and international automotive arena is present even with the recent pandemic crisis. Taking the next step further through the first virtual automotive show with the most exciting features and activities while keeping our fans at the edge of their seats. The country's top car brands, car accessories, automotive technology, and car enthusiasts alike will be the first to witness this kind of collaboration under one virtual event.
To know more about MIAS WIRED, visit www.manilaautoshow.com to register for free. You can contact inquire@worldbexevents.com or call 02-8656-92-39. Follow the Manila International Auto Show on FB & IG @ManilaInternationalAutoShow.