We all dream of having a brighter life and we know that we can only achieve through financial independence. With this in mind, gaining financial independence is what we all sought for but eventually it seems to be escaping our grasp. The question that always pops in our mind is how do we get there? We struggle to know how could achieve that dream not only for ourselves but also for our loved ones.
Sun Life tackled this issue at the last session of their Sun Talks: Digital Media Edition. The speakers of this were Sun Life's Agency Strategy & Digital Transformation Head Jenny del Mundo and Sun Life Advisor Josh Jayzzer de Leon.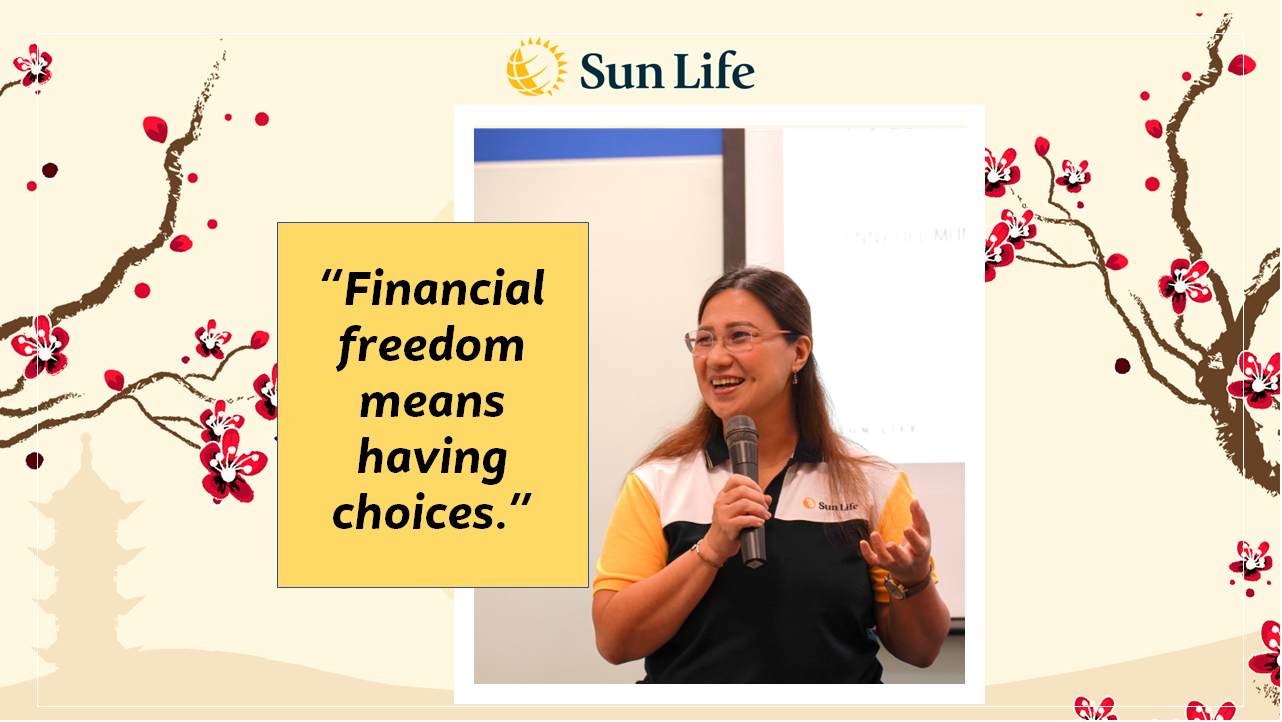 So how can we achieve financial independence or financial freedom? First, we must know what it means. According to Ms. Jenny del Mundo, Sun Life's Agency Strategy & Digital Transformation Head, Financial freedom means having choices. These means that if you have to choose an important thing or decision that might cost a lot, you will not worry about it because you have adequate money even if it fails. For example, when a medical emergency arises suddenly, you do not get on where you get the money that will be used for hospitalization and medication. You have the choice on what hospital you are going to and also have the choice of a better but expensive treatment.
Ways of achieving financial freedom differs from person-to-person as each one of us have different skills and capabilites, different incomes and different problems. You cannot just use the strategy that was used by your friend or by a guru as that strategy might not suit you. You should find a financial advisor that will help you make a financial plan that suits you well so that your journey towards financial independence and eventually towards a brighter life would be smooth sailing.
Every person might have different paths to choose on how could they finally arrive to their financial independence dream. Some might take the short path and some will take the longer path but the important thing is to arrive at your final stop which is the financial independence in which you will enjoy with your partner for life until you passed on.