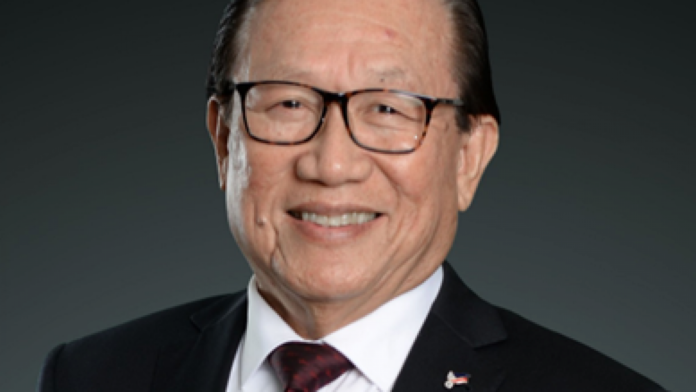 The Philippines needs to move smartly on its procurement of coal to meet the demands in growing the economy and diversify its energy-supply mix to eventually reduce its dependence on coal. This was the call of the Philippine Chamber of Commerce and Industry (PCCI) as the group raised its concerns with Senator Sherwin Gatchalian in a meeting to discuss Indonesia's banning of its coal exports.
"Indonesia's action could heavily impact on the supply and cost of electricity in the country," PCCI President, George T. Barcelon, said noting that power generated by coal comprises 60% of the country's power mix.
"The ban has sent global prices of coal higher in the northern hemisphere due to the winter months. We could easily see this happening in our country in the summertime with few to zero alternative in sight unless Indonesia listens to the pleas of coal-importing countries," Barcelon added.
Even as Indonesia has relaxed its export ban, concern on the country's vulnerability to coal supply disruption and cost volatility could not be underestimated. Nearly 70% of the country's coal supply is imported and in 2021, coal from Indonesia accounted for 96.88% of total Philippine coal imports. Other sources such as Australia and Vietnam are more expensive.
PCCI's leaders in the Visayas and Mindanao called for urgency in developing and deploying alternative sources of power supply, specifically solar and biomass, which could be deployed in viable sites. However, PCCI also stressed the need for more transmission lines and facilities and the upgrading of existing ones if the country is to fully develop its renewable energy resources.
Moreover, PCCI recognizes that while variable renewable energy resources could be rapidly deployed in certain areas, coal is still critical to fuel the country's economy because it is the most stable source of energy.
Barcelon agreed with Sen. Sherwin Gatchalian's observation that government should develop a more solid fuel supplier strategy similar to developing power source diversity strategy. As the country is reliant on external sources, Barcelon said government should move smartly in assuring external source need.
Barcelon said it may be instructive to look into proposals for a government-to-government procurement or agreement. He cited as example the Reciprocity Agreement between President Ferdinand Marcos and President Suharto in 1973 where the Philippines helped Indonesia develop its geothermal technology. Indonesia in turn gave due concessions to the Philippines through preferential rates in the supply of coal. This G2G agreement between the Philippines and Indonesia was revived in 2007 between the Philippine National Oil Corporation (PNOC), and PT Tambang Batubara Bukit Asam (PTBA – Bukit Asam), the Indonesian Government's own company. Bukit Assam has several coal mining concessions.
Alternatively, the Philippines could turn to bioenergy renewable power where all LGUs are mandated to put up their own generating facility, mandating renewable materials and resources such as solar panels, in the building code and waste-to-energy programs especially as the country is aiming to build back better and greener.