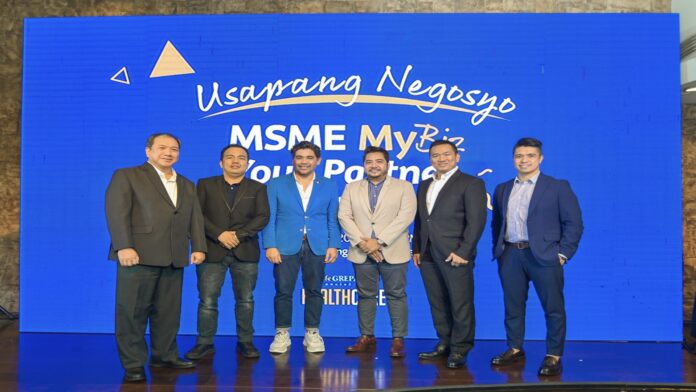 Sun Life Grepa Financial, Inc. (Sun Life Grepa), one of the country's major life insurance companies, has recently launched the MSME MyBiz "Kwento mo sa akin negosyo mo" campaign during the Usapang Negosyo event held on October 18, 2022 at Hexagon Lounge.
The MSME MyBiz is a suite of insurance products that aim to address the wellness, protection, and recovery needs of micro, small, and medium enterprises (MSMEs) with five to 200 employees.
Sun Life Grepa bagged the "MSME Insurer Initiative of the Year – Philippines" award from the Insurance Asia Awards 2022 for its campaign that tapped into the MSME market where the majority remains underinsured.
To know how Sun Life Grepa can help sustain your MSME's and your workforce's bright future, contact a Sun Life Grepa advisor, go to any Sun Life Grepa branch, or visit Sun Life Grepa Healthcare's Facebook page.