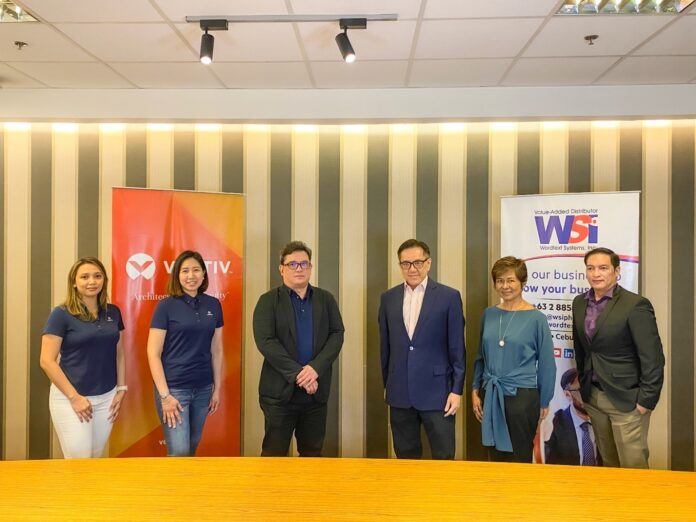 Vertiv (NYSE: VRT), a global provider of critical digital infrastructure and continuity solutions, today announced a distribution partnership with Wordtext Systems, Inc. (WSI), one of the Philippines' largest and leading IT distributors. WSI will be carrying Vertiv's rack-based solutions including power distribution units, uninterruptible power supply (UPS) solutions and monitoring solutions.
Established in 1982, WSI is a pioneer IT distributor in the Philippines with an extensive nationwide channel base of more than 2,000 dealers in 18 provinces. In partnership with Vertiv, WSI will be ramping up its product offerings with Vertiv's IT and Edge products including the Vertiv™ Liebert® GXT5 Uninterruptible Power Supply (UPS), Liebert® ITA2 UPS, the Vertiv™ Edge and Vertiv™ Edge Lithium-Ion UPS range, Vertiv™ Geist™ Rack Power Distribution Units (rPDUs), and the Vertiv™ VE Rack, among others.
"As many companies in the Philippines have adopted digital transformation strategies in the new normal, having a reliable IT backbone is essential in ensuring that their vital applications perform continuously and optimally. We are excited to announce this partnership with WSI. With a strong presence nationwide, particularly in Visayas and Mindanao, we are confident that WSI can bring Vertiv solutions to a broader customer reach," said Pamela Albar, associate director, channel enterprise sales of Vertiv Philippines.
"Working in partnership with Vertiv is one of our ways to ensure that our product lines remain relevant in this dynamic IT industry. As an industry expert, Vertiv has a wide range of products and solutions that will surely fit the business needs of our customers. We look forward to this partnership and how we can take Vertiv solutions further," said Juan G. Chua, president, WSI.
Aside from providing a global product set, Vertiv equips its solutions partners with the right tools to help them succeed and grow their businesses. Through the Vertiv™ Partner Program, Vertiv provides its solution partners with access to sales and marketing support, including e-commerce. To learn more about the Vertiv Partner Program, visit Partners.Vertiv.com.